Chamberlin House is a leader in serving adults with intellectual and developmental disabilities in Linn County.

Helping individuals lead happy, healthy, and fulfilling lives in their community.
For over 44 years, we've been committed to delivering caring support and quality housing to the people who have chosen to live with us. Our residents live in an environment that maximizes independence. Supports and services include assistance with:
Activities of daily living
Participating in the community
Manage personal, financial and medical needs
Whether it's providing a comfortable home, teaching a new social or self-care skill, organizing group activities, or helping with job preparedness skills—everything we do supports a single goal; empower our people to achieve their highest potential when they live, learn, work and play with us.
To enrich the lives of adults experiencing intellectual and developmental disabilities by providing housing and opportunities to learn, experience and achieve.
To be the leading provider of exceptional services for people with disabilities and the employer of choice offering rewarding careers to those we employ. Together, we will promote innovative and person centered supports for inclusion within our community.
Heart:  Care with compassion for our clients, coworkers and community 
Empower:  Enhance the knowledge, skills and abilities of each individual
Accountable:  Govern with integrity, transparency and accountability
Respect:  Encourage and support honest communication and mutual respect
Teamwork:  Appreciate our diversity and recognize everyone's unique contribution
See what Chamberlin has to offer
Our homes
Fostering the growth of our resident's self-reliance and helping them to live safely and independently.
our services
Hands-on assistance with daily living skills, coordination of leisure activities, and life skills coaching.
careers at CHI
We are looking for people that share our passion! If you want to make a difference –
join us now!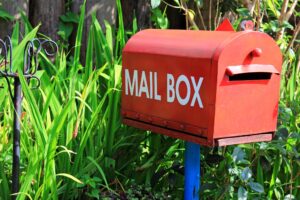 Take a look at our latest newsletter to keep up with all the happenings at Chamberlin House!