Get involved and
make a real difference
There are many ways you can contribute and make a real difference in the lives of people living with disabilities.
We can't fulfill our mission without good people like you.
The Bill and Joyce Mitchell Memorial Fund was established to assist adults with disabilities by providing funding for specific needs thus enhancing individuals' personal experiences and quality of life.
BILL and JOYCE MITCHELL MEMORIAL FUND
When you donate to this Fund, you can be assured that Chamberlin House Inc.'s Executive Team & the Board of Directors use the funds based on this criteria:
The individual does not have the funds available for the need
The need is viewed to enhance the quality of life for the individual
The funds are not revolving and require no repayment
Preference will be given to those individuals residing with Chamberlin House Inc.
Notification of use will be made to the Mitchell family
The funds are viewed as restricted and not available for Chamberlin House Inc. operations
The request will be submitted to the Board of Directors for review. If the request is accepted, the funds will be made available as soon as possible or with adequate arrangements made. If the request is denied, a written letter will be sent to the requestor stating the reason as to the denial.
Funds received as gifts or contributions to Chamberlin House Inc. will be deposited in the Bill and Joyce Mitchell Memorial Fund unless otherwise specified.
Chamberlin House Inc. is thankful to the Mitchell family for making this fund possible and takes great care in maintaining the integrity of the fund.
CHI is a 501(c)(3) non-profit organization. All donations to this Fund are tax deductible.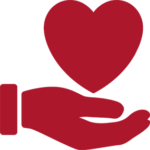 Donations of goods and services are always welcome additions to our homes and programs. Please contact Chamberlin House about how to make an in-kind donation. Some examples of desired items are:
I-Pads and computers for basic programs (i.e. games and internet use)
Handicapped accessibility equipment (wheelchairs, mobile lifts, etc.)
Vehicles with reliable useful life
Gift certificates or tickets to community activities
Your generosity makes a difference
SHOPPING WITH AMAZON SMILE

AmazonSmile is a simple, automatic way for you to support Chamberlin House Inc. every time you shop (at no cost to you) with Amazon.
To shop at AmazonSmile simply go to smile.amazon.com from your web browser, select Chamberlin House Inc., and start shopping!
Fred Meyer Community Rewards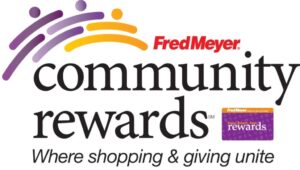 Sign up for the Community Rewards program by linking your Fred Meyer Rewards Card to Chamberlin House, Inc. You can search for us by our name or by our non-profit number II751.
Every time you shop and use your Rewards Card, you are helping Chamberlin House earn a donation!
To learn more, please visit com/communityrewards.
SHOPPING & GIVING UNITE AT FRED MEYER